The story of our fashion house kROSkEL
Kroskel is a family business straddling Cameroon and France. Far from wanting to impose one tradition to the detriment of another, one trend to the detriment of another, Kroskel wants to play the bridge between different cultures, fashions, desires, while remaining attentive and sharpening innovative techniques, anchored in the past but tending towards the future. It presents three complementary and associated collections: Kroskel-Origin, the inspiration, the creative muse, the adventurer; Kroskel-Via, ready-to-wear for all occasions, always with a touch of madness; Made-to-measure Kroskel or Kustom, for all those who like to have unique clothes that fit perfectly.
Kroskel, the fruit of a family history
Ornella Djoukui is a Cameroonian entrepreneur who lives and works in France in the field of electronic banking. Fashion has always been an essential space of expression for her. In collaboration with her matriarchs Tata Rosa, Tata Pauline and Ma Dona, she is opening a workshop in which they can test different dyeing techniques with wooden stamps. The team is formed tacitly little by little and Ornella sees her space of expression grow. They challenge themselves to create a bridge between know-how in Cameroon, fashion in Africa and European fashion. Officially born in 2018, the registered brand Kroskel works with Cameroonian and Cameroonian artisans to dress women overflowing with creativity who wish to emancipate themselves and express themselves through their wardrobe. More broadly, we want to give a voice and courage to all women in the world to get out of the restrictive conventions they can endure and shine.
Our team's trombinoscope
Our stylists are Ornella and Ma Dona. Papa Boniface is our artisan carpenter and sculptor of wooden stamps. Our dyeing team is made up of Tata Rosa and Martial her assistant. Eliane, Mireille, Eldad, Joyce and Alvine are our seamstresses. Ma Dona has an apprentice this year to manage our digital projects.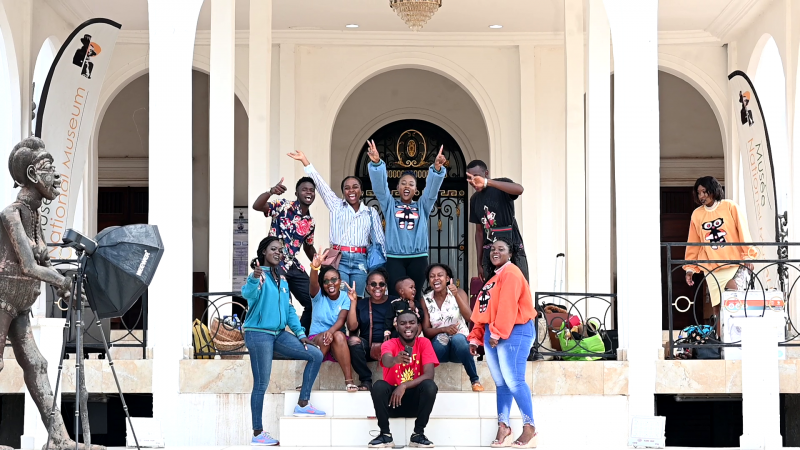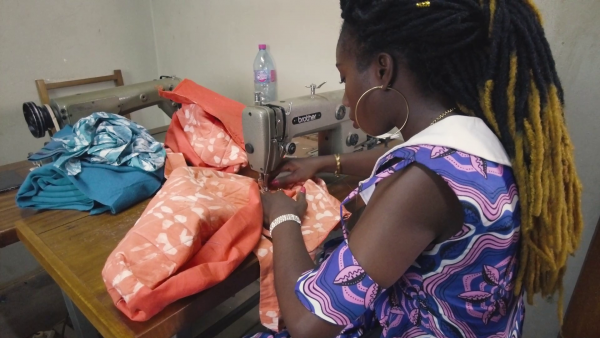 Get dressed in a different way
Our brand is mainly based on respect for people. Respecting our customers is just as important to us as respecting our employees. Many fashion houses do not make the effort to value the work of their teams, especially in countries called "South". We remunerate our Cameroon team by upgrading the work provided, taking into account the laws of the country.
Who says ethics says ecology, the planet is in danger and we cannot ignore it. In direct contradiction with the spirit of fast-fashion which imposes overconsumption on its customers, we have implemented a "No Stock" policy. In other words, our clothes are created to order in order to manufacture only what is necessary.
Your style is an infinite field of expression
As you have noticed, our clothes are not lacking in nuances. Full of color and patterns, our ambition is to make room for a dynamic and bold style. Our creativity is based on classic fashion conventions to question them, to renew them. Our clothes catch the eye, intimidate, and sometimes even move. Without a word you will shake up the codes of traditional fashion and express your bold style.